I've put together a top 5 books that will keep a smile on your face long after you've read the last page. Something that we could all do with in the long weeks of blue January!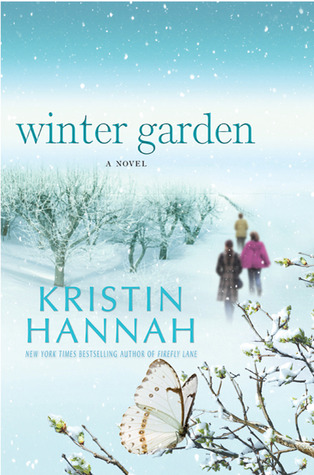 Winter Garden by Kristin Hannah
From the author of the smash-hit bestseller Firefly Lane and True Colors comes a powerful, heartbreaking novel that illuminates the intricate mother-daughter bond and explores the enduring links between the present and the past.

Meredith and Nina Whitson are as different as sisters can be. One stayed at home to raise her children and manage the family apple orchard: the other followed a dream and traveled the world to become a famous photojournalist. But when their beloved father falls ill, Meredith and Nina find themselves together again, standing alongside their cold, disapproving mother, Anya, who even now, offers no comfort to her daughters. As children, the only connection between them was the Russian fairy tale Anya sometimes told the girls at night. On his deathbed, their father extracts a promise from the women in his life: the fairy tale will be told one last time – and all the way to the end. Thus begins an unexpected journey into the truth of Anya's life in war-torn Leningrad, more than five decades ago. Alternating between the past and present, Meredith and Nina will finally hear the singular, harrowing story of their mother's life, and what they learn is a secret so terrible and terrifying that it will shake the very foundation of their family and change who they believe they are.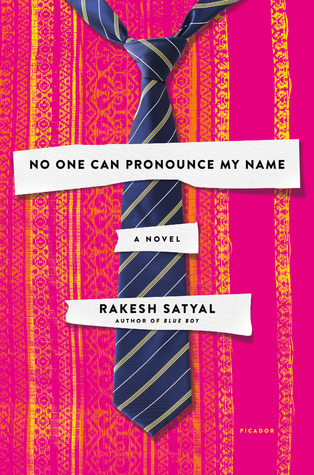 No One Can Pronounce My Name by Rakesh Satyalv
A Humorous And Tender Multigenerational Novel About Immigrants And Outsiders—Those Trying To Find Their Place In American Society And Within Their Own Families.

In a suburb outside Cleveland, a community of Indian Americans has settled into lives that straddle the divide between Eastern and Western cultures. For some, America is a bewildering and alienating place where coworkers can't pronounce your name but will eagerly repeat the Sanskrit phrases from their yoga class. Harit, a lonely Indian immigrant in his midforties, lives with his mother who can no longer function after the death of Harit's sister, Swati. In a misguided attempt to keep both himself and his mother sane, Harit has taken to dressing up in a sari every night to pass himself off as his sister. Meanwhile, Ranjana, also an Indian immigrant in her midforties, has just seen her only child, Prashant, off to college. Worried that her husband has begun an affair, she seeks solace by writing paranormal romances in secret. When Harit and Ranjana's paths cross, they begin a strange yet necessary friendship that brings to light their own passions and fears.

Reminiscent of Angela Flournoy's The Turner House, Ayad Akhtar's American Dervish, and Jade Chang's The Wangs vs. the World, No One Can Pronounce My Name is a distinctive, funny, and insightful look into the lives of people who must reconcile the strictures of their culture and traditions with their own dreams and desires.
The Wangs vs. the World by Jade Chang
A hilarious debut novel about a wealthy but fractured Chinese immigrant family that had it all, only to lose every last cent – and about the road trip they take across America that binds them back together.

Charles Wang is mad at America. A brash, lovable immigrant businessman who built a cosmetics empire and made a fortune, he's just been ruined by the financial crisis. Now all Charles wants is to get his kids safely stowed away so that he can go to China and attempt to reclaim his family's ancestral lands – and his pride. 

Charles pulls Andrew, his aspiring comedian son, and Grace, his style-obsessed daughter, out of schools he can no longer afford. Together with their stepmother, Barbra, they embark on a cross-country road trip from their foreclosed Bel-Air home to the upstate New York hideout of the eldest daughter, disgraced art world it-girl Saina. But with his son waylaid by a temptress in New Orleans, his wife ready to defect for a set of 1,000-thread-count sheets, and an epic smash-up in North Carolina, Charles may have to choose between the old world and the new, between keeping his family intact and finally fulfilling his dream of starting anew in China. 

Outrageously funny and full of charm, The Wangs vs. the World is an entirely fresh look at what it means to belong in America – and how going from glorious riches to (still name-brand) rags brings one family together in a way money never could.
The Keeper of Lost Things by Ruth Hogan
A charming, clever, and quietly moving debut novel of of endless possibilities and joyful discoveries that explores the promises we make and break, losing and finding ourselves, the objects that hold magic and meaning for our lives, and the surprising connections that bind us.

Lime green plastic flower-shaped hair bobbles—Found, on the playing field, Derrywood Park, 2nd September.

Bone china cup and saucer—Found, on a bench in Riveria Public Gardens, 31st October.

Anthony Peardew is the keeper of lost things. Forty years ago, he carelessly lost a keepsake from his beloved fiancée, Therese. That very same day, she died unexpectedly. Brokenhearted, Anthony sought consolation in rescuing lost objects—the things others have dropped, misplaced, or accidentally left behind—and writing stories about them. Now, in the twilight of his life, Anthony worries that he has not fully discharged his duty to reconcile all the lost things with their owners. As the end nears, he bequeaths his secret life's mission to his unsuspecting assistant, Laura, leaving her his house and and all its lost treasures, including an irritable ghost.

Recovering from a bad divorce, Laura, in some ways, is one of Anthony's lost things. But when the lonely woman moves into his mansion, her life begins to change. She finds a new friend in the neighbor's quirky daughter, Sunshine, and a welcome distraction in Freddy, the rugged gardener. As the dark cloud engulfing her lifts, Laura, accompanied by her new companions, sets out to realize Anthony's last wish: reuniting his cherished lost objects with their owners.

Long ago, Eunice found a trinket on the London pavement and kept it through the years. Now, with her own end drawing near, she has lost something precious—a tragic twist of fate that forces her to break a promise she once made.

As the Keeper of Lost Objects, Laura holds the key to Anthony and Eunice's redemption. But can she unlock the past and make the connections that will lay their spirits to rest?
The Little Book of Love by Kahlil Gibran, Suheil Bushrui (Compiler)
Original and profound, this beautiful little book is the perfect Valentine's Day alternative to those tired collections of clichéd romantic verse. Regarding it as the raison d'être of the universe, Kahlil Gibran was never more insightful than when he wrote about love. Now for the first time, and illustrated with the poet's own paintings, his reflections on love and friendship have been gathered together in one volume, capturing the essence of love in all its forms and moods. Kahlil Gibran, poet, philosopher, and artist, remains one of the world's most popular and influential thinkers, and his books have sold more than ten million copies in English alone. Suheil Bushrui is internationally recognized as the foremost authority on Gibran, and is co-author (with Joe Jenkins) of the definitive Gibran biography, Kahlil Gibran: Man and Poet (Oneworld).
Real Tasty Pages on Social Media!