2018 brought us some amazing TV. With the likes of Netflix, Amazon and so many more bringing us unmissable TV it's a wonder we get anything else done! Here where a few of my favourite's from last year.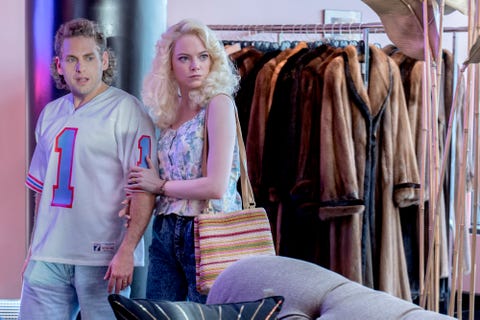 Maniac
Annie Landsberg and Owen Milgrim are two strangers who are drawn to the late stages of a mysterious pharmaceutical trial. Each has a different reason for participating in the experiment — she is disaffected and aimless, fixated on broken relationships with her mother and sister, while he has struggled throughout his life with a disputed diagnosis of schizophrenia. The radical treatment, using pills that the inventor claims can repair anything about the mind, draws Annie, Owen and 10 other subjects into a three-day drug trial that they're told will permanently solve all of their problems, with no complications or side effects. Unfortunately, things don't go as planned.
Starring: Emma Stone, Jonah Hill and Justin Theroux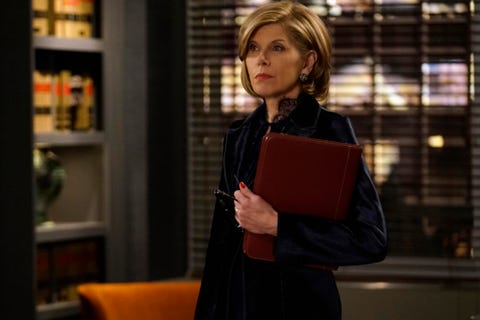 The Good Fight 
The CBS All Access series picks up one year after the events in the final episode of "The Good Wife." After a financial scam destroys the reputation of young lawyer Maia Rindell and wipes out her mentor and godmother Diane Lockhart's savings, the two are forced out of Lockhart & Lee and join forces 
with Lucca Quinn at one of Chicago's pre-eminent law firms. At Reddick, Boseman & Kolstad, Diane finds familiar faces, including Colin Morrello, who is a rising star in the state's attorney's office, and Marissa Gold. Though starting at the bottom, Diane and Maia are determined to rebuild their careers and lives at the new firm.

A third season has been announced and I'm so excited to see where they go.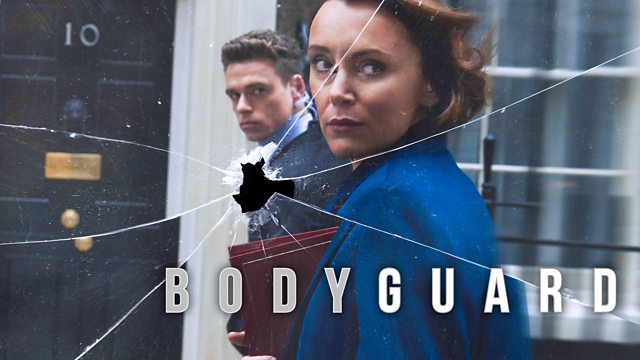 Bodyguard
Bodyguard is a British television drama series, created and written by Jed Mercurio and produced by World Productions for the BBC. The six-part series stars Richard Madden and Keeley Hawes
A heroic but volatile war veteran works as a Specialist Protection Officer for London's Metropolitan Police Service. When he is assigned to protect the ambitious and powerful home secretary, he finds himself torn between his duty and his beliefs.
This was one of my favourite TV series from BBC this year! I was addicted from the first scene. It was brilliant!
Chilling Adventures of Sabrina (Part 1) 
This adaptation of the "Sabrina the Teenage Witch" tale is a dark coming-of-age story that traffics in horror and the occult. In the reimagined origin story, Sabrina Spellman wrestles to reconcile her dual nature — half-witch, half-mortal — while standing against the evil forces that threaten her, her family — including aunts Hilda and Zelda — and the daylight world humans inhabit. Kiernan Shipka ("Mad Men") leads the cast in the titular role of the show that is based on a comic series of the same name.
Starring: 
Kiernan Shipka, Ross Lynch and Miranda Otto
Real Tasty Pages on Social Media!