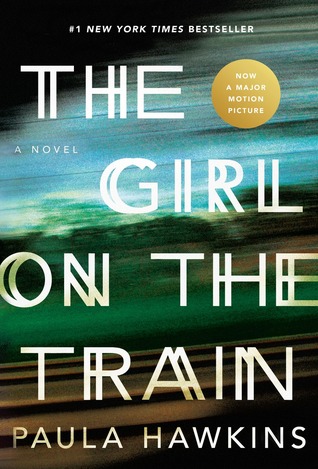 Girl on the Train by Paula Hawkins
The Girl on the Train is a psychological thriller novel by British author Paula Hawkins. It received mostly positive reviews from critics and audiences alike. In 2015 it became the fastest-selling adult hardcover novel in history, and it spent over four months on the New York Times Bestseller List following its release. If you like many loved it here are similar titles you might like.
Perfect People by Peter James
When a young couple join a fertility programme run by a clinic in America they little suspect that the happy day that follows is the last day of mankind's evolutionary supremacy. Mankind is facing its greatest challenge: obsolescence. Long-listed for the 2012 Wellcome Trust Book Prize.
Shutter Island by Dennis Lehane
The basis for the blockbuster motion picture directed by Martin Scorsese and starring Leonardo DiCaprio, Shutter Island by New York Times bestselling author Dennis Lehane is a gripping and atmospheric psychological thriller where nothing is quite what it seems. The New York Times calls Shutter Island, "Startlingly original." The Washington Post raves, "Brilliantly conceived and executed." A masterwork of suspense and surprise from the author of Mystic River and Gone, Baby, Gone, Shutter Island carries the reader into a nightmare world of madness, mind control, and CIA Cold War paranoia and is unlike anything you've ever read before.
The Good Girl by Mary Kubica
I've been following her for the past few days. I know where she buys her groceries, where she works. I don't know the color of her eyes or what they look like when she's scared. But I will.
One night, Mia Dennett enters a bar to meet her on-again, off-again boyfriend. But when he doesn't show, she unwisely leaves with an enigmatic stranger. At first Colin Thatcher seems like a safe one-night stand. But following Colin home will turn out to be the worst mistake of Mia's life.
When Colin decides to hide Mia in a secluded cabin in rural Minnesota instead of delivering her to his employers, Mia's mother, Eve, and detective Gabe Hoffman will stop at nothing to find them. But no one could have predicted the emotional entanglements that eventually cause this family's world to shatter.
Before I Go to Sleep by SJ Watson
Christine wakes up every morning in an unfamiliar bed with an unfamiliar man. She looks in the mirror and sees an unfamiliar, middle-aged face. And every morning, the man she has woken up with must explain that he is Ben, he is her husband, she is forty-seven years old, and a terrible accident two decades earlier decimated her ability to form new memories.
Every day, Christine must begin again the reconstruction of her past. And the closer she gets to the truth, the more unbelievable it seems.
Real Tasty Pages on Social Media!