Netflix has really given us some gems this Christmas Season. I know as soon as I have my new sitting room set up I'll be logging onto Netflix and getting my Christmas on! PJ's and all, I'm not kidding! Here's a list of some must watch Movies to get you in the festive mood.
The Holiday Calendar
Release Date: November 2nd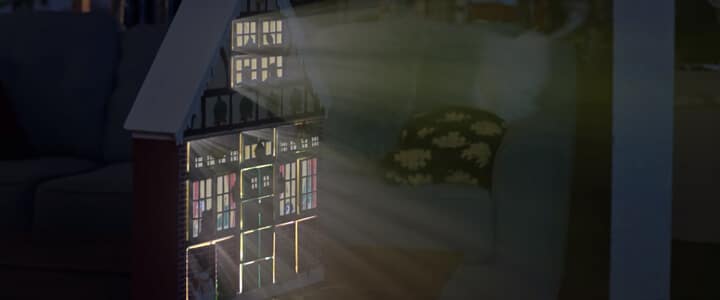 A struggling but talented photographer inherits an antique holiday advent calendar, the contents of which seem to predict the future. Will this magical calendar lead her to love this holiday season?
Bradley Walse is directing with Amyn Kaderali writing.
The Princess Switch
Release Date: November 16th

One week before Christmas, Margaret, the gorgeous Duchess of Montenaro, switches places with Stacy, a "commoner" from Chicago, who looks exactly like her. With the assistance of a magical Santa's helper, Margaret falls in love with Stacy's handsome co-worker, while Stacy falls in love with Margaret's fiance, the dashing Prince.
A Christmas Prince: The Royal Wedding
Release Date: November 30th

The Royal Wedding represents the first ever sequel to a Netflix Christmas movie.
When a reporter goes undercover as a tutor to get the inside scoop on a playboy prince, she gets tangled in some royal intrigue and ends up finding love – but will she be able to keep up her lie?
Expect the sequel to be a giant spectacle as we'll see the preparation and actual wedding of the two main characters.
Rose McIver and Ben Lamb return to their reprise their roles but the director has been swapped out with John Schultz taking the role.
The Christmas Chronicles
Release Date: November 22nd

The story of sister and brother, Kate and Teddy Pierce, whose Christmas Eve plan to catch Santa Claus on camera turns into an unexpected journey that most kids could only dream about.
The movie shares writing and directing credits with the team behind Home Alone and Harry Potter and the Sorcerer's Stone, it is undoubtedly Netflix's big movie for Christmas this year suitable for all the kids.
Watership Down (Season 1)
Release Date: December 25th

Although this isn't a Christmas movie, this series will be released Christmas day and will definatly but a famuily must see as it has been adapted more for kids in the 21st century.
When a young rabbit named Fiver (Richard Briers) has a prophetic vision that the end of his warren is near, he persuades seven other rabbits to leave with him in search of a new home. Several obstacles impede their progress, including predators, a rat-filled cemetery and a speeding river. Upon arriving at their final destination, a hill dubbed Watership Down, the rabbits find that their journey is still far from over. Realistically drawn, this British animated film carries an emotional weight.
So there is a snippet of some of the must watch Christmas TV on Netflix. I hope you enjoy all or some. I'd love to know what you liked or disliked so pop a comment below.
Real Tasty Pages on Social Media!