Winter is on its way, it's getting dark way too early and it's time to start lighting fires and getting cosy with a TV show or two. I've got 5 of my top picks in TV from recent months that you might like to watch. I'd love to know what you'd recommend and if you've watched any of the shows below.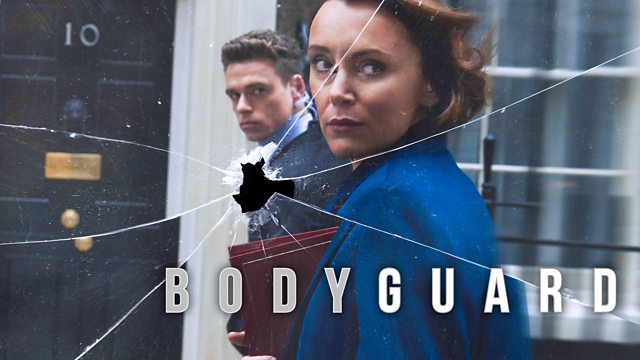 Bodyguard
Bodyguard is a British television drama series, created and written by Jed Mercurio and produced by World Productions for the BBC. The six-part series stars Richard Madden and Keeley Hawes
A heroic but volatile war veteran works as a Specialist Protection Officer for London's Metropolitan Police Service. When he is assigned to protect the ambitious and powerful home secretary, he finds himself torn between his duty and his beliefs.
This was one of my favourite TV series from BBC this year! I was addicted from the first scene. It was brilliant!

Maniac
Annie Landsberg and Owen Milgrim are two strangers who are drawn to the late stages of a mysterious pharmaceutical trial. Each has a different reason for participating in the experiment — she is disaffected and aimless, fixated on broken relationships with her mother and sister, while he has struggled throughout his life with a disputed diagnosis of schizophrenia. The radical treatment, using pills that the inventor claims can repair anything about the mind, draws Annie, Owen and 10 other subjects into a three-day drug trial that they're told will permanently solve all of their problems, with no complications or side effects. Unfortunately, things don't go as planned.
I'm only a ways through this program but if you are looking for something strange and unusual this will be for you. It's also done by the same guy that directed the first season of True Detective which I loved.
Elementary
This take on Sir Arthur Conan Doyle's classic character has disgraced Sherlock Holmes fleeing London for present-day Manhattan after a stint in rehab. He arrives to find that his father has assigned a sober companion to live with him – Dr Joan Watson, a former surgeon whose medical licence was revoked three years earlier after she lost a patient. She now seeks penance by helping addicts stay clean. However, Holmes has his own plan for keeping on the straight and narrow, throwing himself into his work as a police consultant in New York City. The two find that they make a good team and are soon cracking some of the NYPD's most-difficult cases.
I'm a true fan of Elementary and have been from the start. In fact I much prefer Elementary over Sherlock.  Elementary adds a twist to their show by casting an Asian woman for the role of John Watson! Amazing couldn't recommend it more!
Altered Carbon
More than 300 years in the future, society has been transformed by new technology, leading to human bodies being interchangeable and death no longer being permanent. Takeshi Kovacs is the only surviving soldier of a group of elite interstellar warriors who were defeated in an uprising against the new world order. His mind was imprisoned for centuries until impossibly wealthy businessman Laurens Bancroft offers him the chance to live again. Kovacs will have to do something for Bancroft, though, if he wants to be resurrected. Bancroft's request of Kovacs is to solve a murder — Bancroft's. "Altered Carbon" is based on Richard K. Morgan's cyberpunk noir novel of the same name.
Altered Carbon was something that surprised me to be honest. It had been getting mixed reviews but my husband and I decided to give it a go anyway and boy am I glad we did. It was well worth it. It stars Joel Kinnaman, who is so good in this role who gets almost everything right. It also has a whole lot of violence. It has been renewed for a second season.
Save Me
Doctor Foster's Suranne Jones and The Walking Dead star Lennie James play estranged lovers and parents to a 13-year-old child. James' character Nelly doesn't see his teenage daughter and tries to forget about her until she goes missing. And he's arrested on suspicion of kidnapping her.
On a tireless quest to find his missing daughter Jody, Nelly will go to any length to uncover the truth and he'll discover more about him than he could have ever imagined.
Is he guilty? If he's not, then who is? This had me guessing all the way through. From the people behind Line of Duty, Save Me is definitely one to watch.
Real Tasty Pages on Social Media!