As the summer comes to an end, its time to pop your beach reads away and get ready for the Autumn nights ahead. This is my favourite time of the year.  Some of the best books are released around this time of the year. Here are a few of my most anticipated Autumn reads. There is nothing more relaxing then wrapping up in a big fluffy blanket beside the fire with a cup of tea and a great book. Let me know what your excited to read.

When the Lights Go Out
by

 Mary Kubica

Expected publication: September 4th 2018

A woman is forced to question her own identity in this riveting and emotionally charged thriller by the blockbuster bestselling author of The Good Girl, Mary Kubica

The Proposal
by

 Jasmine Guillory

Expected publication: October 30th 2018
The author of The Wedding Date serves up a novel about what happens when a public proposal doesn't turn into a happy ending, thanks to a woman who knows exactly how to make one on her own…

When someone asks you to spend your life with him, it shouldn't come as a surprise–or happen in front of 45,000 people.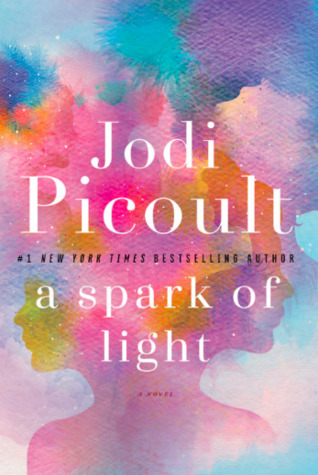 A Spark of Light
by

 Jodi Picoult

Expected publication: October 2nd 2018

The warm fall day starts like any other at the Center—a women's reproductive health services clinic—its staff offering care to anyone who passes through its doors. Then, in late morning, a desperate and distraught gunman bursts in and opens fire, taking all inside hostage.

Told in a daring and enthralling narrative structure that counts backward through the hours of the standoff, this is a story that traces its way back to what brought each of these very different individuals to the same place on this fateful day.

The Dream Daughter
by

 Diane Chamberlain

Expected publication: October 2nd 2018

From bestselling author Diane Chamberlain comes an irresistible new novel.

A rich, genre-spanning, breathtaking novel about one mother's quest to save her child, unite her family, and believe in the unbelievable. Diane Chamberlain pushes the boundaries of faith and science to deliver a novel that you will never forget.

Bridge of Clay
by

 Markus Zusak

Expected publication: October 9th 2018

The breathtaking story of five brothers who bring each other up in a world run by their own rules. As the Dunbar boys love and fight and learn to reckon with the adult world, they discover the moving secret behind their father's disappearance. At the center of the Dunbar, family is Clay, a boy who will build a bridge—for his family, for his past, for greatness, for his sins, for a miracle. The question is, how far is Clay willing to go? And how much can he overcome?
Winter in Paradise (Paradise #1)
by

 Elin Hilderbrand

Expected publication: October 9th 2018

Join New York Times Bestselling author Elin Hilderbrand on the stunning beaches of St. John for the beginning of her thrilling new winter series-The Paradise.
The Clockmaker's Daughter
by

 Kate Morton

Expected publication: October 9th 2018

A rich, spellbinding new novel from the author of The Lake House—the story of a love affair and a mysterious murder that cast their shadow across generations, set in England from the 1860's until the present day.
Nine Perfect Strangers
by

 Liane Moriarty

Expected publication: September 18th 2018

Could ten days at a health resort really change you forever? In Liane Moriarty's latest page-turner, nine perfect strangers are about to find out…
Real Tasty Pages on Social Media!