Its that time of the year, the kids go back to school. They've got their books all ready, have you got yours? Pick up a book this month that you may never have thought to pick up before. Don't Get Stuck in genres that you feel you should be reading or in fact genres you love. Think outside the genre you might surprise yourself. My goal for the next few months is to pick up a book I'd never normally read and see where it goes. Although I'm a firm believer that life is too short to read books you don't like, you might surprise yourself. Here are my Top 5 Back-to-School Reading for Adults enjoy and as always I'd love to hear how you get on.

The Space Barons: Elon Musk, Jeff Bezos, and the Quest to Colonize the Cosmos
by Christian Davenport
Published March 20th 2018
The historic quest to rekindle the human exploration and colonization of space led by two rivals and their vast fortunes, egos, and visions of space as the next entrepreneurial frontier.
Fascism: A Warning
by Madeleine K. Albright
Published April 10th 2018
A personal and urgent examination of Fascism in the twentieth century and how its legacy shapes today's world, written by one of America's most admired public servants, the first woman to serve as U.S. secretary of state.
The Big Ones: How Natural Disasters Have Shaped Us (and What We Can Do about Them)
by Lucy Jones
Published April 17th 2018
By a veteran seismologist of the U.S. Geological Survey, a lively and revealing history of the world's most disruptive natural disasters, their impact on our culture, and new ways of thinking about the ones to come.
And Now We Have Everything: On Motherhood Before I Was Ready
by Meaghan O'Connell
Published April 10th 2018
Operating Instructions for the Millennial set: a fiercely honest account of becoming a mother before feeling like a grown up.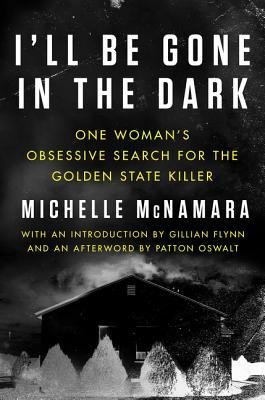 I'll Be Gone in the Dark: One Woman's Obsessive Search for the Golden State Killer
by Michelle McNamara & Gillian Flynn
Published February 27th 2018
A masterful true crime account of the Golden State Killer—the elusive serial rapist turned murderer who terrorized California for over a decade—from Michelle McNamara, the gifted journalist who died tragically while investigating the case.
Real Tasty Pages on Social Media!