Top 5 Books To Get You In The Mood For Stranger Things Season 2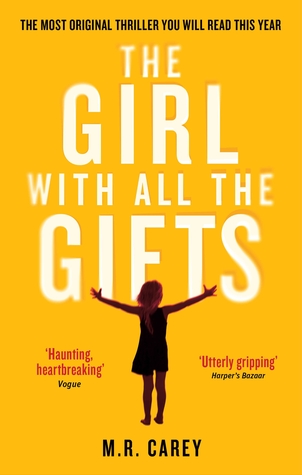 The Girl with All the Gifts (The Girl With All The Gifts #1)
by

 M.R. Carey

Melanie is a very special girl. Dr. Caldwell calls her "our little genius."

Every morning, Melanie waits in her cell to be collected for class. When they come for her, Sergeant Parks keeps his gun pointing at her while two of his people strap her into the wheelchair. She thinks they don't like her. She jokes that she won't bite, but they don't laugh.

Melanie loves school. She loves learning about spelling and sums and the world outside the classroom and the children's cells. She tells her favorite teacher all the things she'll do when she grows up. Melanie doesn't know why this makes Miss Justineau look sad.

The Girl with All the Gifts is a sensational thriller, perfect for fans of Stephen King, Justin Cronin, and Neil Gaiman.
It
by 

Stephen King

To the children, the town was their whole world. To the adults, knowing better, Derry, Maine was just their home town: familiar, well-ordered for the most part. A good place to live.

It was the children who saw – and felt – what made Derry so horribly different. In the storm drains, in the sewers, IT lurked, taking on the shape of every nightmare, each one's deepest dread. Sometimes IT reached up, seizing, tearing, killing . . .

The adults, knowing better, knew nothing.

Time passed and the children grew up, moved away. The horror of IT was deep-buried, wrapped in forgetfulness. Until they were called back, once more to confront IT as IT stirred and coiled in the sullen depths of their memories, reaching up again to make their past nightmares a terrible present reality.
Summer of Night (Seasons of Horror #1)
by 

Dan Simmons

It's the summer of 1960 in Elm Haven, Illinois, and five 12-year old boys are forming the bonds that a lifetime of changes will never erase. But then a dark cloud threatens the bright promise of summer vacation: on the last day of school, their classmate Tubby Cooke vanishes. Soon, the group discovers stories of other children who once disappeared from Elm Haven. And there are other strange things happening in town: unexplained holes in the ground, a stranger dressed as a World War I soldier, and a rendering-plant truck that seems to be following the five boys. The friends realize that there is a terrible evil lurking in Elm Haven…and they must be the ones to stop it.
A Wrinkle in Time (Time Quintet #1)
by 

Madeleine L'Engle

It was a dark and stormy night; Meg Murry, her small brother Charles Wallace, and her mother had come down to the kitchen for a midnight snack when they were upset by the arrival of a most disturbing stranger.

"Wild nights are my glory," the unearthly stranger told them. "I just got caught in a downdraft and blown off course. Let me be on my way. Speaking of way, by the way, there is such a thing as a tesseract".

Meg's father had been experimenting with this fifth dimension of time travel when he mysteriously disappeared. Now the time has come for Meg, her friend Calvin, and Charles Wallace to rescue him. But can they outwit the forces of evil they will encounter on their heart-stopping journey through space?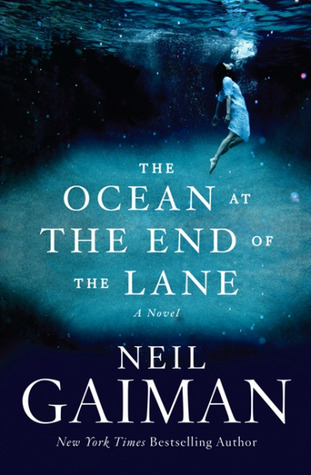 The Ocean at the End of the Lane
by

 Neil Gaiman

Sussex, England. A middle-aged man returns to his childhood home to attend a funeral. Although the house he lived in is long gone, he is drawn to the farm at the end of the road, where, when he was seven, he encountered a most remarkable girl, Lettie Hempstock, and her mother and grandmother. He hasn't thought of Lettie in decades, and yet as he sits by the pond (a pond that she'd claimed was an ocean) behind the ramshackle old farmhouse, the unremembered past comes flooding back. And it is a past too strange, too frightening, too dangerous to have happened to anyone, let alone a small boy.

Forty years earlier, a man committed suicide in a stolen car at this farm at the end of the road. Like a fuse on a firework, his death lit a touchpaper and resonated in unimaginable ways. The darkness was unleashed, something scary and thoroughly incomprehensible to a little boy. And Lettie—magical, comforting, wise beyond her years—promised to protect him, no matter what.

A groundbreaking work from a master, The Ocean at the End of the Lane is told with a rare understanding of all that makes us human, and shows the power of stories to reveal and shelter us from the darkness inside and out. It is a stirring, terrifying, and elegiac fable as delicate as a butterfly's wing and as menacing as a knife in the dark.
 Check me out on Social Media!