These are my Top 5 books with a twist you won't see coming. Have you read any of the books on my list? What did you think?

Truly Madly Guilty by Liane Moriarty
Six responsible adults. Three cute kids. One small dog. It's just a normal weekend. What could possibly go wrong?
Sam and Clementine have a wonderful, albeit, busy life: they have two little girls, Sam has just started a new dream job, and Clementine, a cellist, is busy preparing for the audition of a lifetime. If there's anything they can count on, it's each other.
Clementine and Erika are each other's oldest friends. A single look between them can convey an entire conversation. But theirs is a complicated relationship, so when Erika mentions a last minute invitation to a barbecue with her neighbors, Tiffany and Vid, Clementine and Sam don't hesitate. Having Tiffany and Vid's larger than life personalities there will be a welcome respite.
Two months later, it won't stop raining, and Clementine and Sam can't stop asking themselves the question: What if we hadn't gone?
In Truly Madly Guilty, Liane Moriarty takes on the foundations of our lives: marriage, sex, parenthood, and friendship. She shows how guilt can expose the fault lines in the most seemingly strong relationships, how what we don't say can be more powerful than what we do, and how sometimes it is the most innocent of moments that can do the greatest harm.
The Girls in the Garden by Lisa Jewell
Dark secrets, a devastating mystery and the games people play: the gripping new novel from the bestselling author of The House We Grew Up In and The Third Wife.
You live on a picturesque communal garden square, an oasis in urban London where your children run free, in and out of other people's houses.
You've known your neighbours for years and you trust them. Implicitly.
You think your children are safe.
But are they really?
Midsummer night: a thirteen-year-old girl is found unconscious in a dark corner of the garden square. What really happened to her? And who is responsible?
The Couple Next Door by Shari Lapena
Fast-paced and addictive, THE COUPLE NEXT DOOR announces a major new talent in thriller writing.
You never know what's happening on the other side of the wall.
Your neighbour told you that she didn't want your six-month-old daughter at the dinner party. Nothing personal, she just couldn't stand her crying.
Your husband said it would be fine. After all, you only live next door. You'll have the baby monitor and you'll take it in turns to go back every half hour.
Your daughter was sleeping when you checked on her last. But now, as you race up the stairs in your deathly quiet house, your worst fears are realized. She's gone.
You've never had to call the police before. But now they're in your home, and who knows what they'll find there.
What would you be capable of, when pushed past your limit?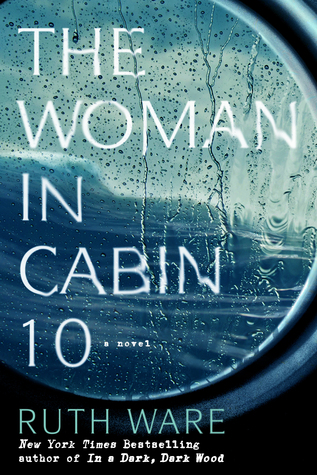 The Woman in Cabin 10 by Ruth Ware
In this tightly wound story, Lo Blacklock, a journalist who writes for a travel magazine, has just been given the assignment of a lifetime: a week on a luxury cruise with only a handful of cabins. At first, Lo's stay is nothing but pleasant: the cabins are plush, the dinner parties are sparkling, and the guests are elegant. But as the week wears on, frigid winds whip the deck, gray skies fall, and Lo witnesses what she can only describe as a nightmare: a woman being thrown overboard. The problem? All passengers remain accounted for—and so, the ship sails on as if nothing has happened, despite Lo's desperate attempts to convey that something (or someone) has gone terribly, terribly wrong…
With surprising twists and a setting that proves as uncomfortably claustrophobic as it is eerily beautiful, Ruth Ware offers up another intense read
You Will Know Me by Megan Abbott
Katie and Eric Knox have dedicated their lives to their fifteen-year-old daughter Devon, a gymnastics prodigy and Olympic hopeful. But when a violent death rocks their close-knit gymnastics community just weeks before an all-important competition, everything the Knoxes have worked so hard for feels suddenly at risk. As rumors swirl among the other parents, revealing hidden plots and allegiances, Katie tries frantically to hold her family together while also finding herself drawn, irresistibly, to the crime itself, and the dark corners it threatens to illuminate. From a writer with "exceptional gifts for making nerves jangle and skin crawl," (Janet Maslin) You Will Know Me is a breathless rollercoaster of a novel about the desperate limits of desire, jealousy, and ambition.
Check me out on Social Media!