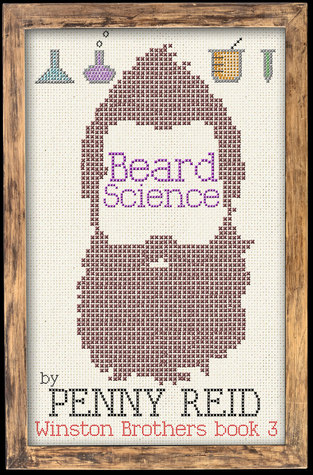 Beard Science (Winston Brothers #3) by Penny Reid
Release Date: 18/10/16
Make a deal with the devil and you might get what you want, but will it be what you need?
Jennifer Sylvester wants one thing, and that one thing is NOT to be Tennessee's reigning Banana Cake Queen. Ever the perpetual good girl and obedient daughter, Jennifer is buckling under the weight of her social media celebrity, her mother's ambitions, and her father's puritanical mandates. Jennifer is officially desperate.
And desperate times call for Cletus Winston.
Cletus Winston is a puzzle wrapped in a mystery covered in conundrum sauce, and now he's in a pickle. Despite being convinced of his own omniscience, extortion by the exalted Banana Cake Queen of Green Valley has taken him completely by surprise. So… what's a maniacal mastermind to do?
Likely, the last thing you expect.
'Beard Science' is the third book in the Winston Brothers series, is a full-length romantic comedy novel, and can be read as a standalone.
Review:
5 Beard Science Stars on Goodreads, Read from October 24 to 25, 2016
Penny has done it again, to say that I had high hopes for Cletus's book would be an understatement.  I completely loved Cletus and Jenn's Story. Beard Science made me want to laugh and cry. It was also sweet, playful and sexy, I loved every bit of it and couldn't get enough.
The Banana Cake Queen has just over a million followers on Instagram. Jennifer Sylvester has zero.
Her writing is amazing. I love that in this book we learnt little things. Every so often she's start a Paragraph with a little secret of a secondary person within the book. I loved this!
Cletus's middle name wasn't "Evasive" but it should have been.
Everything is temporary, Cletus. This," he gestured to our surroundings, "this is temporary. Even mountains fall. Nothing lasts forever. You got a chance at happiness, even for a week, a month, a year? You grab it and hold on to it for as long as it lasts. I want you to seize.
Check me out on Social Media!