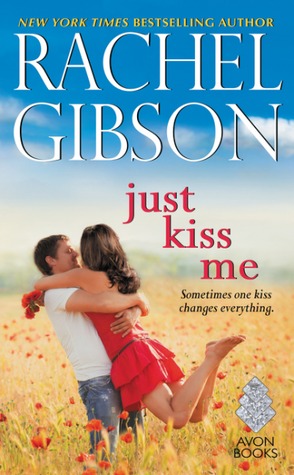 Just Kiss Me by Rachel Gibson
Release Date:26/07/16
New York Times bestselling author Rachel Gibson returns with this dazzling love story filled with sizzle, sass, and just a bit of southern charm…
"Hello, Ms. Vivian . . . it's been a long time."
And with those words, Vivian Leigh Rochet nearly melted. It's been years since she last saw Harrison Whitley-Shuler. She was a teenager scrubbing houses for a living. He was the gorgeous son of rich parents, not fit for the likes of her.
Vivian had vowed to get out of Charleston, become a big Hollywood star, and stick it to the snooty girls who made her cry.
She got what she wanted—and more—but why does her glamorous life seem so trivial?
Harrison got out too . . . making it all the way to Wall Street, until a heart attack forced him to trade in his cuff-links for a good set of hand tools.
Making furniture soothes his soul, but escaping the Whitley-Shuler heritage is nearly impossible. And now he's come face-to-face with the one who got away. He's not looking for love. He's not even looking for sex . . . so why is resisting her the hardest thing he's ever done?
Review:
4 Southern Stars on Goodreads, Read on July 20, 2016
As with all my favourite authors, when they have a new release I get nervous. I needed of been nervous starting Just Kiss Me. I loved it. It was such a nice read. Parts broke me and I really felt Vivian's pain. Although there was a point in it where I wanted to smack her silly as well. Wont say anything more as I don't wanna give anything away.
If your looking for  nice light read or are a fan of Rachel Gibson pick this up you wont regret it.
Check me out on Social Media!