I read the fist book in this series last year and although I enjoyed it, I have read better. I did however say to myself I would give this next one ago and hope for the best. It's out later this month. The one thing I have to say about Penny Reid is that she has great titles for her books!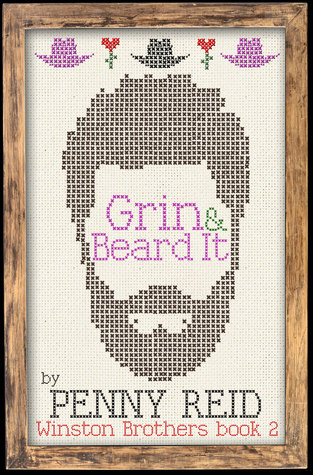 Grin and Beard It (Winston Brothers #2) by Penny Reid
Release Date: 31/05/16
Sienna Diaz is everyone's favorite "fat" funny lady. The movie studio executives can't explain it, but her films are out-grossing all the fit and trim headliners and Hollywood's most beautiful elite. The simple truth is, everyone loves plus-sized Sienna.
But she has a problem, she can't read maps and her sense of direction is almost as bad as her comedic timing is stellar. Therefore, when Sienna's latest starring role takes her to the Great Smoky Mountains National Park she finds herself continually lost while trying to navigate the backroads of Green Valley, Tennessee. Much to her consternation, Sienna's most frequent savior is a ridiculously handsome, charming, and cheeky Park Ranger by the name of Jethro Winston.
Sienna is accustomed to high levels of man-handsome, so it's not Jethro's chiseled features or his perfect physique that make Sienna stutter. It's his southern charm. And gentlemanly manners. And habit of looking at her too long and too often.
Sienna has successfully navigated the labyrinth of Hollywood heart-throbs. But can she traverse the tenuous trails of Tennessee without losing her head? Or worse, her heart?