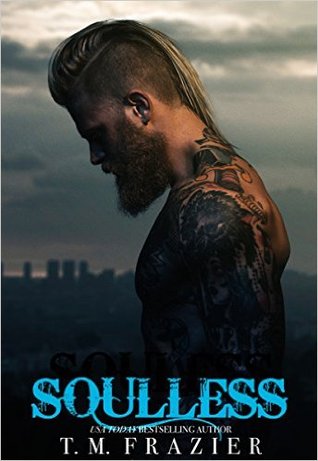 Soulless (King #4) by T.M. Frazier
The finale to Bear and Thia's epic love story.
4 Soulless Stars on Goodreads read from Feb 29th to March 2nd 
First of can I just say this cover! This cover is amazing and Frazier can do no wrong with her book covers! Hot men that catch your eye emmm 🙂
Soulless is Bear and Thia's conclusion that will leave you guessing at every turn and not wanting to put the book down until its finished.
Life is way to scary to waste time being afraid of the unknown when the known is frightening enough
I loved this book and I loved Bear. The cover helped with that haha It was sad finishing this book and I look forward to seeing what Frazier brings out next!
Have you read any of Frazier's books? What did you think of Soulless?