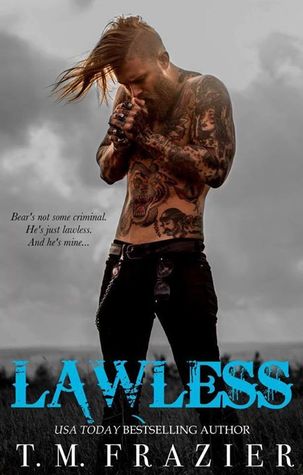 Thia is prim and proper.
Bear is leather and lawless.
It will never work between them.
It's a lie they almost believe…
It is necessary to first read King and Tyrant to fully enjoy Lawless.
5 BEAR STARS on Goodreads Read on February 08, 2016 

This is one gritty, kick ass, biker read. As for Bear….I LOVE him!



" I knew everything about being a biker. I didn't know shit about being a man".



I loved this book. So excited for the next book in Bear and Thia's Story.

And can we all just take a minute to look at this cover! Kinda makes me weak in the knees!