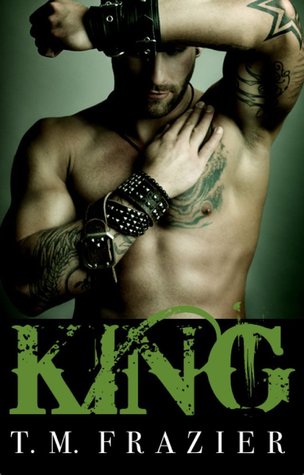 Homeless. Hungry. Desperate.
Doe has no memories of who she is or where she comes from.
A notorious career criminal just released from prison, King is someone you don't want to cross unless you're prepared to pay him back in blood, sweat, pu$$y or a combination of all three.
King's future hangs in the balance. Doe's is written in her past. When they come crashing together, they will have to learn that sometimes in order to hold on, you have to first let go. 
Warning: This book contains graphic violence, consensual and nonconsensual sex, drug use, abuse, and other taboo subjects and adult subject matter. Although originally slated to be a standalone, KING is now a two part series.
4 I can't believe him Stars on
Goodreads
 Read on 6th of February 2016 
Very Enjoyable – However I wanted to punch King in the face a good couple of times and Doe needed to fecken man up too!
The twist and turns, I did not see one thing coming and it broke my heart when it happened that is all wont give anything else away. 
I'm also glad I get to read Tyrant straight after.