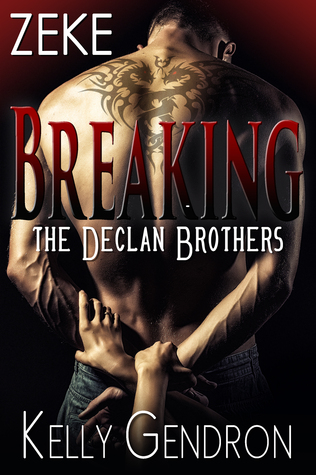 "Some guys call, some date, and some guys, they might even get married. But, sweetheart, I ain't any of those guys…" ~ Zeke Declan
Every girl in Galveston County knows about Zeke Declan's rules and has agreed to them or is considering them.
Rule #1 Don't call him. He'll call you.
Rule #2 He doesn't date.
Rule #3 No sleepovers.
Rule #4 Absolutely, no virgins.
When a couple friends talk me into going back to their hometown in the Bayou for the summer and challenge me to break "the best damn lay in Galveston County" along with every single one of his ridiculous rules, I'm confident that I can get the job done. I'm no stranger to men. I have five older brothers. I'm a teacher and I'm used to being around rebellious teenagers. However, Zeke Declan is definitely not someone that I could have prepared for. He's not a testosterone-fueled, immature boy. He's a confident, arousing, playful, and mind-melting man. But, behind that sexy charming smile, I know he's hiding a secret. And, in order to break him, I'm going to need to find out what it is…
4 Rules Are Meant To Be Broken Stars! on Goodreads – Read from 28/01/16-31/01/16
Lurlene has come to the Bayou with her best friends to help break the Declan brothers. She has to break Zeke who has 4 rules he never breaks and is the master at not letting anyone get close to him. Now he's down with spending some serious steamy time with Lurlene, but there's one rule he won't break not even for her. I loved Zeke and my heart hurt for the little boy who was shattered and the man who doesn't know how to leave the past behind him. I loved Lulu as she was a perfect match for him. She did what he told her not to do, she fell for him and she was going to fight to get her man. I loved their story so much.
ARC received for review